Greeting from the Director
The chashitsu tea room is sometimes referred to as a miniature cosmos, and the tea ceremony is sometimes called the ultimate in hospitality. We invite you to enjoy and experience both. In order to make each single cup of Japanese green tea a delicious experience, we prepare several days in advance with your satisfaction in mind, giving meticulous consideration to each individual flower and each serving of Japanese confectionery, imbuing them with a seasonal ambiance and expressing our utmost in heartfelt hospitality.
To know the tea ceremony is to be well versed in the traditional culture of Japan, the Japanese heart, and the beauty of Japan. Through the tea ceremony, Chazen serves up Japanese spirit of hospitality and the wonderfulness of the traditional Japanese culture in a way that is easy to absorb for people experiencing the deliciousness of matcha tea for the first time.
Our goal is to expand a circle of smiles throughout the world through each cup of Japanese green tea, and we sincerely invite you to experience Japanese hospitality to help make this possible.
President & Founder Rie Takeda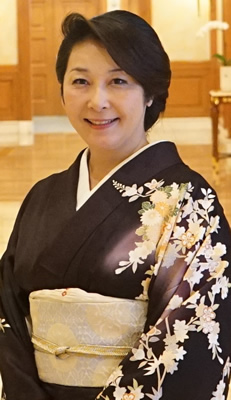 Proifile
Rie Takeda
From an early age, Director Takeda attended a Zen Buddhist preschool and practiced the tea ceremony.
She has over 35 years of professional experience in the tea ceremony and over 25 years of experience as a professional instructor. She teaches visitors from 30 countries a year about Japanese culture, and has received a total of 30,000 visitors.
Her distinctions include performing a tea ceremony at an event celebrating the 50th anniversary of the enthronement of the Sultan of Brunei, and she has given tea ceremonies and tea ceremony lessons for heads of states and embassies of numerous countries.
Director Takeda has held impromptu street side tea ceremonies in foreign locations like France's Arc de Triomphe and New York's Time Square, and has worked to spread Japanese culture worldwide in her role as a driving force in the effort to teach about traditional Japanese culture.
Certification:

Professor of Chado-urasenke (Tea ceremony)
Professor of Ikenobo-kado (Japanese flower arrangement)
Japanese traditional culture leader
Company Profile,
Company name
Chazen & CO.
Head Office
GINZA APOLLO blgd.5F,4-12-17,Ginza,Chuo-ku,Tokyo JAPAN
TEL: 03-6264-0690
Ginza Chazen
GINZA APOLLO blgd.5F,4-12-17,Ginza,Chuo-ku,Tokyo JAPAN
Asakusa Chazen
BENKYODO blgd.5F,1-4-7,Asakusa,Taito-ku,Tokyo JAPAN
President & Founder
Rie Takeda
Established
2014.9.24
Services
We specialize in
・Produce of Tea ceremony demonstrations or other related events
・Tea utensil sales,Build a tearoom,Tearoom design and construction
Works
Tea ceremony abroad / Guerrilla tea ceremony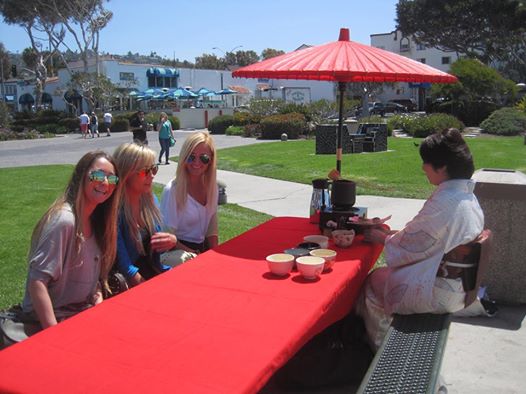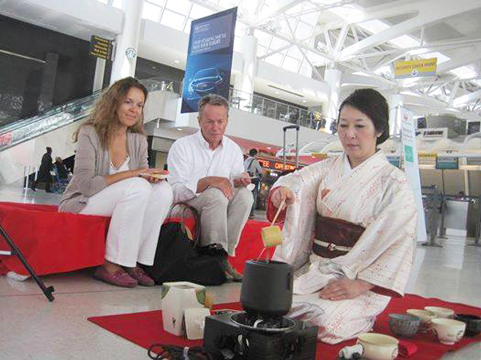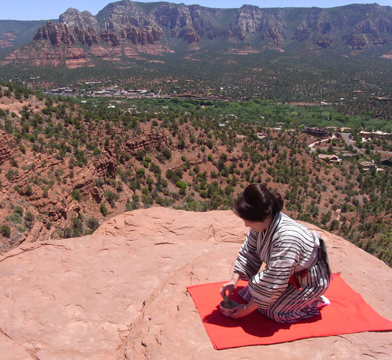 In USA 2014.4 ~ 2014.5

Los Angeles Laguna Beach
Los Angeles Irvine Golf Club
San Francisco Golden Gate Bridge
New York Battery Park
New York John F. Kennedy International Airport
New York Greenwich Village preschool
New York Times Square
New York Astoria Queens
California Long Beach Queen Mary on board
Various parts of California

In FRANCE 2014.6 ~ 2014.7

the Arc de Triomphe
Eiffel Tower
Gardens of the Palace of Versailles
Jugetsudo Paris store
Various parts of Paris

In Thailand 2015.2

Temple of the Emerald Buddha
Bangkok Elementary School
Royal Thai Armed Forces
Thai National Police
Various parts of Bangkok

In Taiwan Kaohsiung 2015.5

Kaohsiung, Taiwan Dragon Tiger Towers
Various parts of Taiwan

In Beijing, China 2015.6

Tiananmen Square, Beijing, China
Beijing, China Forbidden City

In London, England 2016.11

Big Ben, London, England
Hyde Park, London, England

In Milan, Italy 2017.1

Milan Duomo, Italy

In USA 2017.6

Spiritual energy place Sedona, Arizona, USA
Pixar Animation Studios

In Brunei Darussalam 2017.10

Bandar Seri Begawan mosque
Queen's palace
Overseas events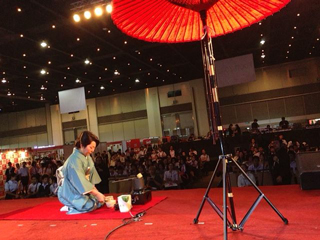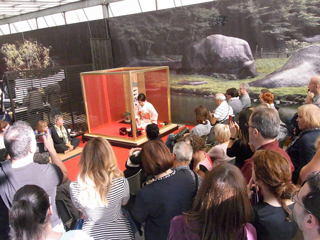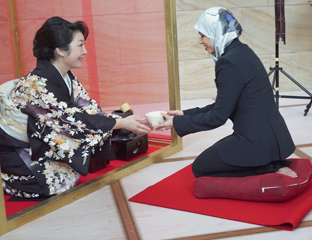 2014.5
Exhibited at Long Beach World Tea Expo
2014.7
Exhibited at Paris Japan Expo
2014.10
China Xiamen International Tea Industry Expo Demonstration Stage Appearance
2015.2
JAPAN EXPO in Thailand 2015 tea ceremony demonstration
2015.5
Exhibited at Kaohsiung Travel Expo, Taiwan tea ceremony demonstration
Japan National Tourism Organization (JNTO) tea ceremony demonstration
2015.6
Exhibited at Beijing Travel Expo, China tea ceremony demonstration
Japan National Tourism Organization (JNTO) tea ceremony demonstration
2016.11
Exhibited at London Travel Expo tea ceremony demonstration
2017.1
Exhibited at HOMI MILANO, Milan, Italy
2017.6
Las Vegas World Tea Expo Exhibit
2017.9
Italy Milan CRESPI CUP 2017 tea ceremony Milan, Italy
CRESPI BONSAI Milano shop tea ceremony
2017.10
2017 Fuzhou Silk Road International Film Festival tea ceremony
Brunei Darussalam's King's Enthronement 50 Years Event tea ceremony